Remembering is an important part of the healing process. Many times, children and adults who experience a loss are looking for tangible ways to remember and honor their loved one. Remembrance activities enable children and adults to feel more connected to their loved one, give them a way to document memories, express their feelings in a safe way, and make connections to others in similar situations.
The Full Circle Memory Wall is a way to remember a loved one in a very special way. Memorials are built in the privacy of your home or at our Center. Creating a memory is free of charge.
You can upload pictures, dates, and a brief message to remember your loved one. It's a very special way to remember a person's life and legacy.
Click here to access the form to provide information to have your loved one included on our Memory Wall.
DAVID BUTLER
1/26/1994-5/4/2019
My mother always said I needed to find a boy with a zest for life. Someone who loves to live. A person who's smile is so bright and laugh is so loud it demands attention. It's as refreshing and addictive as morning coffee. I'm really happy I met that person. David was fantastic at living. His stories caused eyes to squint and bellies to tense with laughter. He was reckless, free, with an absolutely ridiculous disregard for common sense. He was a little too crazy for some but never too crazy for me. I miss my partner in crime. I still play "Are You Experienced" in the car and wish you were in the passenger side. I wish you could see how many lives you touched and souls you softened. More importantly I wish you could see the woman I've become. You're still my baby, baby. Much love.
---
TERESA AMILIA CORNELIUS
10/7/27 – 4/11/14
Mom we all miss you so very much. My life is not the same with you. I miss you everyday of my life. I wish you was still here with me but not so. Please look in on me every now and then. So Bumper Lisa and I will always miss and Love you for the rest if lives. LOVE YOU MOM VERY MUCH WE ALL MISS AND LOVE YOU VERY MUCH. I WILL SEE YOU WHEN I GET TO GO SEE YOU. TELL DAD I LOVE AND MISS HIM!
LOVE, YOUR DAUGHTER
JOANN MARIE LAXSON
---
MRS. DIANA LYNN MILLER-STOUT
3/22/62-5/07/2011
She was one of the strongest woman I have ever had the pleasure of knowing and being raised by. She was the type of woman that would help even a stranger in need. She had the biggest heart and yet life was not kind to her and even when she had the weight of the world on her shoulders she held her head high. She went through so many life trials, Alot no one should endure, But up until the day she died her heart never went small, Now don't get me wrong she was one of the nicest people you ever met but also had no trouble with not letting herself get crossed over even. She was my best friend, my mother, and at times felt the other way around like she was my baby. She fell ill when i was 11 years old and I helped taken care of her until I was 22. Mom, I love and miss you every day.
---
KATLEGO JOJA
To The Gallant Girl,
We praise thee oh Lord, for the Son of thy love, for Jesus who died and is now gone above, Hallelujah thy the Glory, Hallelujah Amen, Hallelujah thy the Glory, Revive us again, Hallelujah thy the Glory, Hallelujah Amen, Hallelujah thy the Glory, Revive us again
20/05/07-06/05/2018
---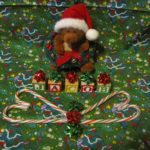 JACOB KEALOHA-LOPEZ
12/29/2014-12/29/2014
I will miss you all of my life my baby boy until we can meet again in heaven. You shall always be in my heart and soul. I love you forever.
---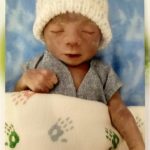 JOSEPH ALIKA KEALOHA-LOPEZ
11/16/2017-11/16/2017
My sweet beautiful baby boy, not a day goes by that I don't miss you. I wish things were different but their not. I just know that you are in heaven with your big brother and that the two of you will never be alone. I will see you again in heaven, but for now you will always be in my heart and soul. I love you.
---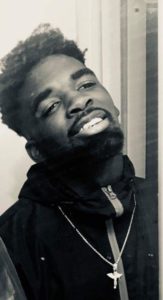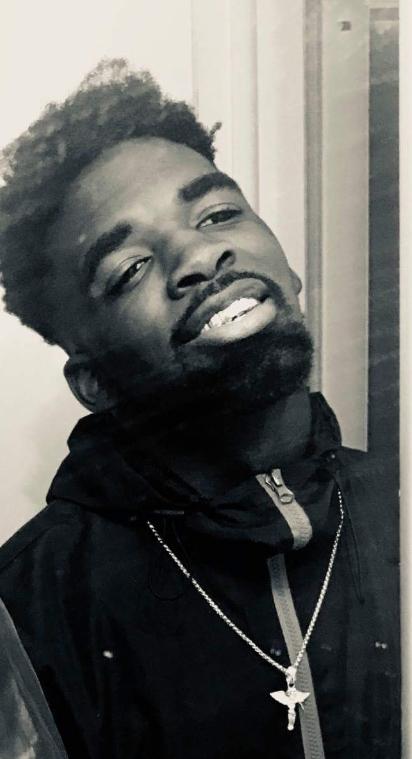 JOSEPH LEWIS III
MY BELOVED SON WHEN YOU LEFT ME ON JULY 29,2018 MY WHOLE HEART AND SOUL LEFT WITH YOU. I'M TRYING TO KEEP GOING BUT IT'S HARD TO DO WITHOUT YOU. I MISS THAT AMAZING SMILE, YOUR JOKING AND PLAYING..EACH DAY WILL BE A STRUGGLE WITH ME LOSING YOU. MOMMA LOVES. WATCH OVER ME AND GUIDE ME THRU ALL THIS.
JOSEPH LEWIS III
Love, Momma
---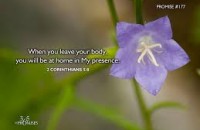 DOROTHY VICTORIA CARTER
When you left me on June 7, 2006 I felt my soul leave my body and it went with you. Before that day I never could imagine a day without you simply because you were always there. You were not just my Nana you were my best friend! At your funeral I remember trying to get into the casket with you because if you were going to heaven, then I wanted to go too! They pried my 10 little 8 year old fingers off your casket so the funeral could continue. In my little white dress and white shoes because our family didn't believe in wearing black to a funeral. From my seat I could still see your lifeless body in the box. This was't the first funeral I attended but it was the first one where the person I cared so deeply for was in the box which I finally put together that I would never see them again. That I would never get to see your smiling face again, I'd never get another kiss or hug from you! The thing that still kills me untill this very day 11 years later is that I never got to say goodbye. To be able to hold your hand for just a second and say goodbye…that's all I needed was some closure. Your absence is forever a empty space in me which I can't see healing anytime soon. Because the day you died God took the most important person to me away. I screamed and fell into a bout of depression because I couldn't accept a world where my nana wasn't there! I continue to live on for you but….. THE PAIN OF LOSING YOU STILL EXIST!
---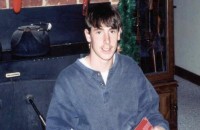 JOSHUA STEVEN COLLINS
I miss and love you Josh. God and peace be with you. I will see you again one day in Heaven my precious boy. Mom
---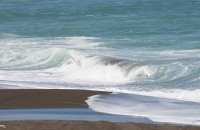 JOHN DAVID SPIESBERGER
We were very surprised by this pregnancy. After the shock wore off I was so excited but very nervous as I had miscarried before and had complications with our son. I just had a feeling that something wasn't right but when we passed the 12 week mark I decided to share the news with everyone. 3 days later, test results showed that we were having a boy but he had a fatal chromosomal abnormality. We had to say goodbye to him at 20 weeks and 4 days. It was the hardest thing I have ever gone through and I struggle with the loss every day. I never got to hold him in my arms but I hold him in my heart forever.
---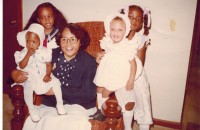 VIOLET P. GORDON
Words can not describe how much I miss you Granny. You were my best friend, my confidant, and my second mother. It was at the hem of your apron that I learned to care for a family. I feel so incomplete without you.
---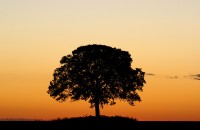 EDWIN LIUKKO
I miss your warm arms around me and your absolute celebration every time I walked in the room. I love you, Tara.
---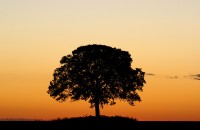 DERRIK L. HALL
Derrik was a loving friend that was always willing to help someone else. He was my first boyfriend and let him tell it my last. He called me the night he died but it didn't ring. The one time in fourteen years I should've heard the phone it didn't ring. I've never loved someone so much and I was left feeling like those years didn't happen. We weren't together when he died so at his funeral I was just another spectator of people that loved and loss. Our first date was with his family to see Christmas lights on a charter bus their family owned. Talk about intimidating for a seventeen year old. His grandfather was the most upfront and honest man. He was welcomed into my family and I in his. Derrik I miss you everyday to the point of tears some days or happy moments just from your memory. I thank God every day I had a chance to know what true love was. It may not have been perfect but our bond was something that can never be replaced. Derrik Hall was a man that wanted the best out of life and kept trying to find his way.
---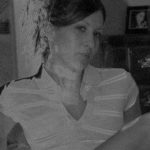 DANIELLE LEIGH AMOROSO-BELLIO
My daughter Danielle, 24 yrs, old. she hit a tree and was instantly killed. We love you my darling, and miss you terribly. She was the light in many of our lives.
---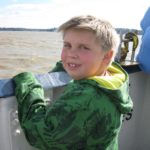 MASON BAYNE TAYLOR
Always in our hearts!
---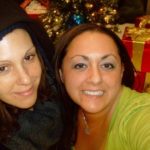 SYBIL L. ABARACA
A Woman Without Her Sister Is Like A Bird Without Her Wings….I Love You Sybil. Let Your Heart Crumble Into An Infinite Amount Of Tiny, Precious Seeds. Then Plant Love Everywhere You Go.
---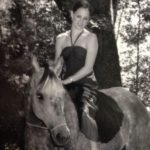 LACY NICOLE
We remember you my precious daughter. I cherish every moment I had with you, every smile we shared, all the laughter I can still hear and now each tear I cry for you. You are so deeply loved and so painfully missed. We see you in your two amazing children who carry your love for them within their heart, their sparkling smiles and playful grins. They reflect your beauty, your grace, your loving way.
---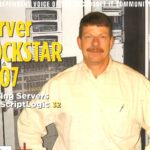 JOHN DAVID HOLZGREFE
---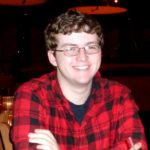 MARK J. ABRAHAM
A wonderful son, brother, cousin, uncle and friend who lost his battle with addiction.No farewell words were spoken, no time to say goodbye, you were gone before we knew it and we wished we had time to tell you how loved you were. You will be forever in our hearts.
---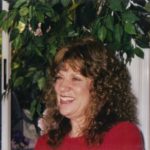 MARTHA BUCHANAN
We love and miss you so much Mima!
---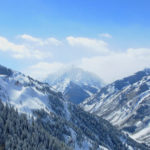 JEFFRIE SCOTT WHITAKER
Jeff, you are missed daily, I hope you are at peace.
---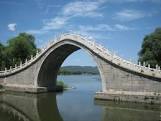 WAYNE SAMFORD
Wayne Samford was an amazing mentor to both myself and my husband. He was a natural leader that inspired others to get involved. He was thoughtful and engaging — he truly cared about everyone that he met. His love for life was infectious! I am so very thankful for knowing him and for his presence in my life!
---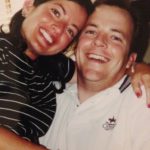 MATTHEW PATRICK GEARY
This is my brother Matt. He mattered to me. He mattered to many. But for a moment he forgot or lost sight or was in too much pain to notice that he mattered. He let others, circumstance, and depression define how he mattered in the world. Please don't ever make that same permanent decision. Life gets better every day even though it feels at times that it won't. Matt mattered and so do you. xo – How did he matter? Matt loved people, his family and his friends – that is really enough but he also loved to laugh and listen to music. He loved to eat. Some of his favorite foods were flank steak and my mom's potatoes and mushrooms. He would put blue cheese dressing on anything. He loved iced tea and Starbucks. He loved Reece's peanut butter cups. He never met a stranger. He loved golf, baseball, his hometown, his state, and his country. He loved his community and law enforcement. He had a diverse group of friends which is a testament to who he was. Visit www.trytomatter.com or visit facebook/matthewpatrickgearytrust to learn more about Matt's life.
---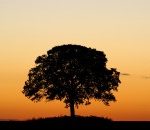 CARL
Carl, sometimes I feel I know you better now than ever before. Your impact on our family is greater than either we or you ever imagined. We remember you all the time. Thank you for all you've taught me. You are loved.
---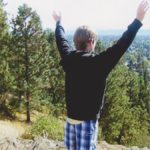 MITCHELL GARRETT RAYMOND
I lost my son Mitchell 7/6/13. I know he knew how much I loved him. For the rest of my life….. I will attempt to show everyone else how much I loved, and admired this wonderful young man that I was so proud to my my son. He was a self proclaimed "Mommy's Boy".
---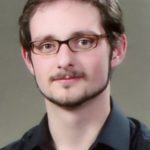 NATHAN ALLEN BELCIK
In loving memory of my son, Nathan Allen Belcik 4/8/83 – 7/6/13… you are so loved and missed. You went through so much and fought so hard to survive Non Hodgkin's Lymphoma, an overwhelming battle. I'm proud of everything you accomplished in your short life… thank you for being such a wonderful son. I will treasure your memory forever and search for you in my dreams.
---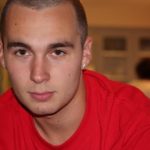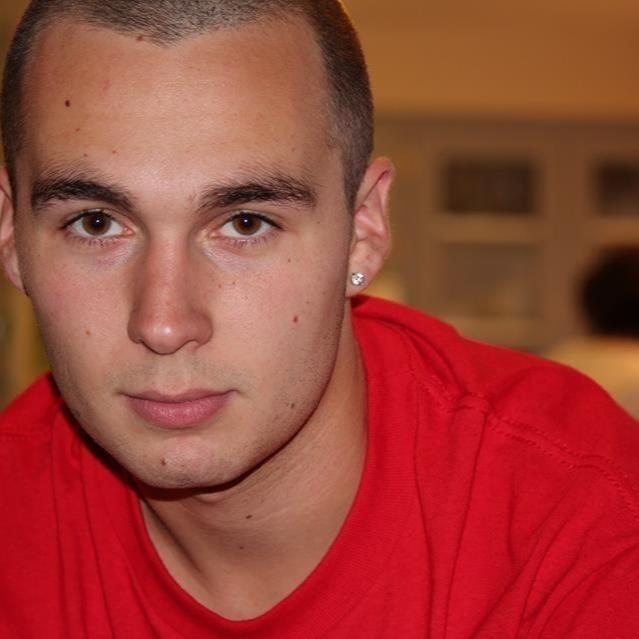 LAYNE IFFERT
Layne loved to surf play basketball and hang out with his friends. He was the best son a mother could ask for. He will forever be in my heart and those all those that knew him. He was studying fashion marketing at the art institute and working for both Nike & the Mac store when he died. He was 21. My sweet boy. I love you to the moon and back. Sweet dreams jellybean.
---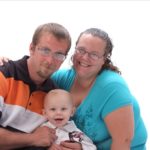 JEFFREY SHAWN SMITH
This is from your son, Your son misses you dearly everyday when you were taken away from us way too soon tragically that evening on August 28, 2012 by that cold hearted driver that didn't even stop to see if you were okay!! You would be so proud of how much he has grown since you have left us, Can hardly believe he is 4 now. He looks so much like you! We love and miss you dearly. See you again one day till then fly high and you will never ever be forgotten!!!!
---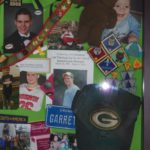 GARRETT LEWIS BRINEGAR
Garrett's life was cut way to short but in his 21 years, he lived a lot! He was an avid outdoors-man who was an Eagle Scout. He thoroughly enjoyed camping, hiking, rafting, shooting. His PASSION was football from grade 6-12 at Pocahontas M.S. and Godwin H.S. In his junior year of H.S. he discovered Lacrosse. He was a hard player admired by his teammates. Just days before his death in his senior year of college, he had passed all the physical tests to become a firefighter in Chesapeake, VA where he lived with his older brother, Patrick, and their new dog, Jasper. Garrett's death has affected so many people.
---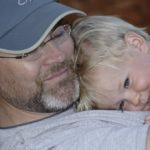 GEORGE KELLY DIXON
Kelly was a loving husband and father. His sickness drained him away but we held on to each other as long as we could. We know his heaven has mountains and trails. The love of the land that he taught us carries the love between us. I hear him in the woods and I will teach the boys to know it and love it as he did.
---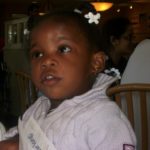 MICAYLA YVONNE DEAN-SINNIE
My darling, granddaughter, your love, faith and compassion I will cherish forever. It is an honor to be your grandma mommy. Your words of encouragement, you said so often, will always stay with me "God Got Your Back". Your family misses and love you so much… from infinity and Beyond!
---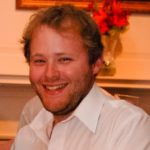 JOEL NATHAN FORSHAW
Joel was a person who made memories and friends wherever he went. His compassionate heart and sarcastic sense of humor made lasting impressions on those who had the pleasure of knowing him. During his 25 years, Joel lived life to the fullest and enjoyed every minute of it. His spirit and memory will always live on with his family and friends. "There are no goodbyes for us. Wherever you are, you will always be in my heart." Ghandi
---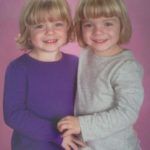 CAROLINE AND MADISON
My twin daughters, Caroline and Madison, were murdered by their father while visiting him for the weekend. I found them after not being able to reach them by phone. It was January 28th, 2012…….19 months ago yesterday. I can't believe they are gone. I love and miss them so much!!!!!!!:'(:'(:'(
---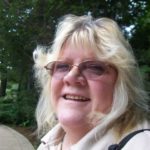 MARGIE JOHNSON
My loving mother who we lost 8/7/13 unexpectedly. WE miss and love you so very much.
"They are not dead,
Who leave us this great heritage of remembering joy.
They still live in our hearts,
In the happiness we knew, in the dreams we shared.
They still breathe,
In the lingering fragrance,windblown, from their favourite flowers.
They still smile in the moonlight's silver,
And laugh in the sunlight's sparking gold.
They still speak in the echoes of the words we've heard them say again and again.
They still move,
In the rhythm of waving grasses, in the dance of the tossing branches.
They are not dead;
Their memory is warm in our hearts, comfort in our sorrow.
They are not apart from us, but part of us,
For love is eternal,
And those we love shall be with us throughout all eternity."
---

TARA D. BANKS
ALWAYS IN MY HEART AND MIND NEVER FORGET YOU..
LOVE U AND MISS U EVERYDAY …
WISH YOU WAS STILL HERE WITH….
---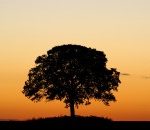 CARRIE LEE THIGPEN
Always loving you and thinking about the good things you taught me.
---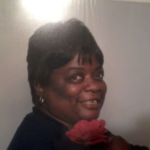 TINA BANKS
Mama,
There is so much I want to say I can't put into words. Its been 3 years today that you have been gone. I am now 11 years old. There isnt a day that goes by that I dont think about you. Ms. Bailey is back working with me now, I know you would love that. lol!!! I will always miss you and love you! We will meet again!
I will love you forever and always!!!
Your youngest daughter,
Georgshia
---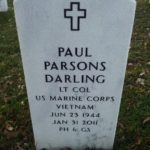 LT. COL. PAUL PARSONS DARLING
My late husband Paul was a beautiful, smart, sweet, and honorable man who served his country well in Vietnam. Vietnam left scars that never truly healed, but Paul admirably fought to be the best man that he could, and he succeeded is many ways. I miss him so much–his smile and beautiful eyes most of all–but I am proud and honored to have been his wife in his last years. And I am very proud of his service to his country.
---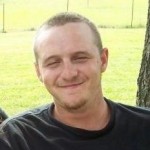 JAMES DAVID STEPHENSON JR.
My son Jimmy, died way too soon. He would help anyone in need. He helped so many strangers that were in need. He loved his family dearly. His smile would make you smile. He worked himself hard and lived hard. He was a lineman and hung power lines in the mountains. He loved being outdoors and couldn't sit still. He is now in comfort, all I can hope for is comfort one day. His loss has been the hardest thing to deal with in my life.
---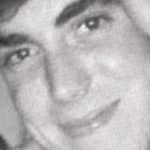 MATT NORRIS
"Don't cry because it's over, Smile because it happened."
Dr. Seuss
Matt created some unbelievable memories for his friends in middle school and high school. He was always the leader – pushing us to have just a little more fun, experience things to the fullest, and laugh just a little harder. I will always remember that look he gave, turning his head a little to the side and just smiling. Like he was up to something…and he usually was!
Matt, thank you for taking me out of my "comfort zone" in high school, giving me lots of memories to treasure, and helping make our group of friends so amazingly close. You will always hold a special place in my heart, "big daddy"!
I will smile, each time I think of the memories YOU made happen.
Allyson
---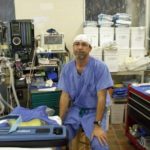 RICHARD FORBES WATKINS
Unless we remember we cannot understand – Edward M. Forster
My beloved brother Ric took his life on Feb 1, 2010.
Despair and depression were his constant companions after the loss of 2 of his dearest loved ones, so close together. Believe that depression is an illness and seek real help; do not take the walk of grief alone. Trust that God loves you, walks with you, and that your life is precious to us.
Romans 8:34-39 – New King James Version (NKJV)
34 Who is he who condemns? It is Christ who died, and furthermore is also risen, who is even at the right hand of God, who also makes intercession for us. 35 Who shall separate us from the love of Christ? Shall tribulation, or distress, or persecution, or famine, or nakedness, or peril, or sword? 36 As it is written:
" For Your sake we are killed all day long; We are accounted as sheep for the slaughter."
37 Yet in all these things we are more than conquerors through Him who loved us. 38 For I am persuaded that neither death nor life, nor angels nor principalities nor powers, nor things present nor things to come, 39 nor height nor depth, nor any other created thing, shall be able to separate us from the love of God which is in Christ Jesus our Lord.
Isaiah 42:16 – New King James Version (NKJV)
16 I will bring the blind by a way they did not know;
I will lead them in paths they have not known.
I will make darkness light before them,
And crooked places straight.
These things I will do for them,
And not forsake them.
out suicide
-me
---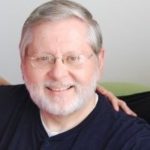 GARY LEE DORHMAN
Gary Lee Dohrman, beloved father, husband, grandfather and soon to be great grandfather. I miss you so much dad, but I thank you for the legacy you left behind. I thank you for loving me unconditionally, for supporting all my crazy ideas, (and letting me know I could do anything) Thank you for leading me to Christ so I know I will see you again one day. You are so loved, always your baby, Melanie Blake Dohrman.
---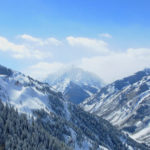 JOSE MENDEZ
im going to miss fishing with you, laughing, and talking with you . you tought me everything that i know and im going to miss you. love josh
---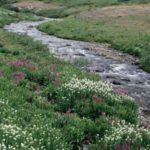 JASON BATEMAN
Dad,
I miss going to your house every weekend and fishing.
Fathers Day wont be the same without you. I wish you were here. I love you.
---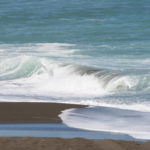 COREY NEELY
U waz ……..
mi sidekick
u waz……..
mi anger &
deppression
u waz…….
mi heart lungs nd air
&
u waz…….
mi brova nd friend
---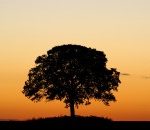 JOSE MENDEZ
Nothing feels the same without you around… the holidays, weekends, parties, dinner. If you were here right now I would tell you that I'm sorry for all the arguements and the saddnes. I wish you could come back, but since I know you wont come back…. all I have to say is I'll see you soon daddy! I miss you
Love, Vania.
---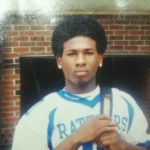 DANIEL DAVIS JR.
You were and are a true friend. You'll be greatly missed and your smile will be in our hearts forever.
Our paths crossed for a reason, and being that true friends are hidden, I belive my greatest reward was
finding you.
Miss you Bro,
-Ray
---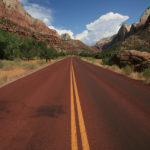 MILTON K. BUSKEY
I love you dad I wish you could be here to see how much i have grown since you past i love you and I will see you when time comes to past your daughter, Victoria B.
---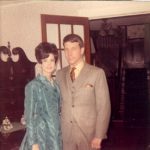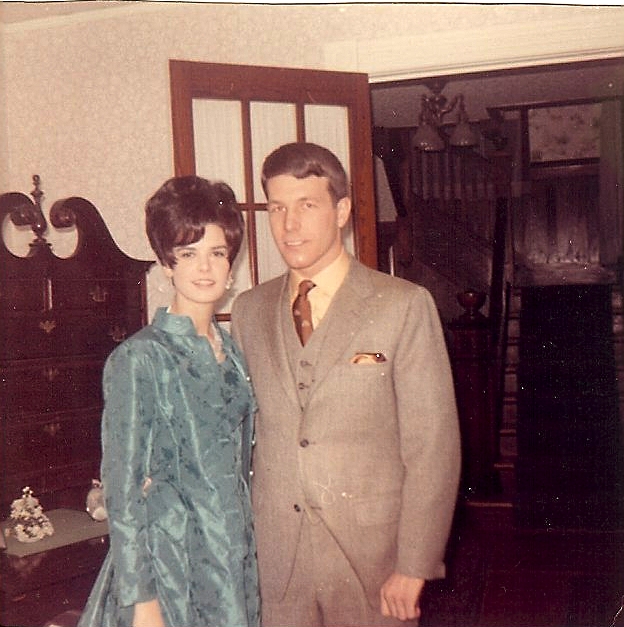 CHARLES AND LINDA COX
Mom. You taught me to appreciate the beauty of this world and all that life has to offer. Dad – You instilled in me the fortitude and resilency to negotiate the highs and lows that have been a huge part of my experience. I thank you both for these gifts and so many more that are also a part of my brother and now three extraordinary grandchildren. May this posting serve to commemorate your lives, what they stood for and the rich legacy that your footprints left behind.
Love eternal, Chris
---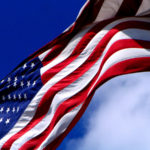 JACK WILSON
We miss you friend!
---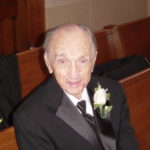 HOWARD BROWN
Howard Brown (Grandaddy) lived a long, full life but he is still missed. His clever remarks and unique notes will always be remembered. I look forward to sharing stories about his simple approach to life as my kids grow older. One of these young men is named after Grandaddy. Grandaddy's picture is proudly displayed on his namesake's dresser so he can start learning those lessons now.
Thanks for all you taught so many during a life well-lived!
---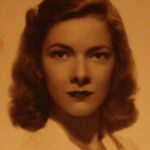 ANNE DIGGS
Anne Diggs was my grandmother, better known to me as "Nanny". She passed away in 1980 of cancer. I was only 7 but I still remember her and how much she meant to my mom. She had 5 kids but that didn't stop her from living a full life and making the most of every day. Now, my own mom is called "Nanny" by my 2 kids and the memory of Anne Diggs will always live on.
---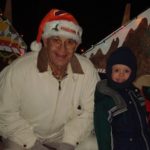 LEROY ROGERS
My Dad had such a special place in his heart for my Mom, my sisters and I and his 3 grandsons. We miss him every day! Heaven had quite a remarkable angel.
---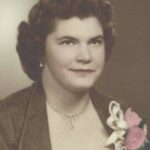 DORIS WILKINSON
There are so many wonderful memories of my mother that it is hard to choose a favorite one. As the mother to five children and a devoted wife to my father for over 55 years, she was one of the most caring, loving and compassionate people you could ever meet. She had a true love for life and made the most of every moment. She was fun, entertaining, resourceful, and resilient. Growing up we didn't have a lot of material things, but we never realized it because she showed us so much love and made every day an adventure.
She lost her battle to Alzheimer's in 2007 after many years of suffering, but her spirit was never crushed and we feel her with us all today. Although I miss her dearly, it has become possible to let go of some of the pain and remember so many of the wonderful times we had together. There will always be a hole in my heart because she is no longer physically here with me, but happy memories are slowly helping to mend it. And knowing that we will be together again one day makes it easier to move forward.
---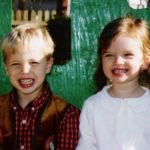 JAKE DIXON
Jake was loved and adored by so many. Although he was only here 7 years, those years were full of smiles and laughter. We will always miss him greatly.
---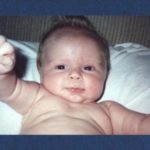 THELONIUS LUTHER HELBERT FUEGLIEN
In memory of our beautiful boy Theo. We miss you and love you every day.
---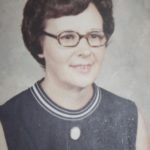 DOROTHY CARTER
My grandmother loved life…you would always find her busy in her garden, cooking a huge meal, visiting friends, taking care of her family, watching NASCAR, walking on the beach, or sewing. I have two regrets- that I never had her write down her recipes for me and that she never got to meet my children….
---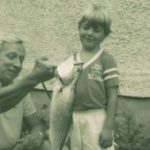 LEE KELLEY
This is my Grandpa. Lee Kelley. He passed away February 4th 2011.
Since his death I have thought a lot about how much I cared for him. But mostly, I am sad he didn't get to meet Isaac and Isabelle in person. That has me the most sad today. That was a moment I really wanted for him and for my children.
Also, he always called me "Lad". He always said it in such a way that conveyed much respect. Always. We need more people in this world like him. Hopefully I will carry on some of that kindness and spirit.
---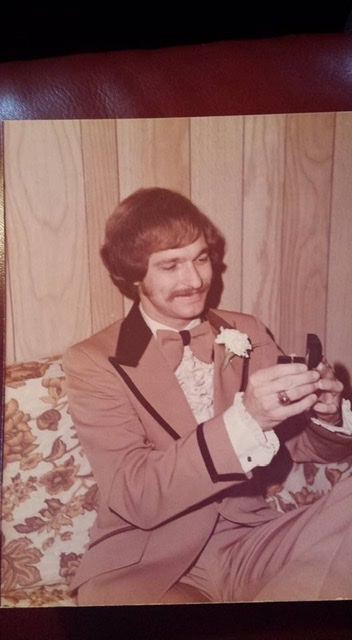 Gary Scott Shoemaker
1/20/44 – 3/26/90
We miss you dearly.
Love, Beckie Garber
---