Welcome to Family Fridays — a 10-week series designed to give parents and children fun, meaningful activities you can do at home to explore feelings of grief and remember your loved one in unique ways.
This activity is an opportunity for you and your family to have fun and be active while also incorporating healthy communication about feelings. Plus, it's a chance to practice that fancy footwork!
You only need one supply — chalk! If it's a gloomy day or you don't have chalk, you can create this inside by taping some paper together and using markers. Or use masking tape to mark off shapes in the floor.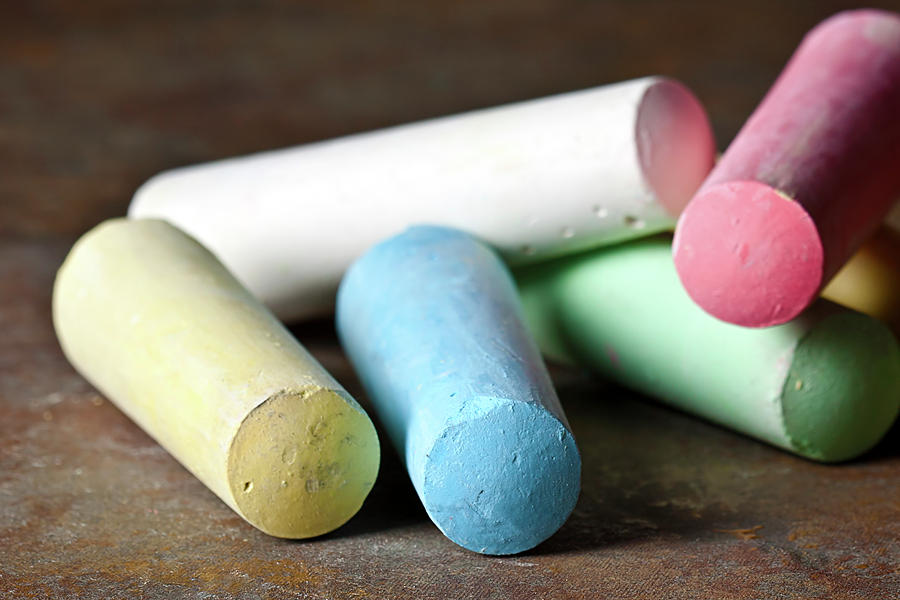 Use sidewalk chalk to draw a hopsctoch pattern in your driveway. Instead of writing a number in each section, write a feeling or draw a picture of a different feeling in each hopscotch space. You can also color in the different spaces and have colors represent feelings.
Then, play hopscotch per usual, but once you've hopped and reached the object you've thrown, pause and share a time you've had that feeling since your loved one died.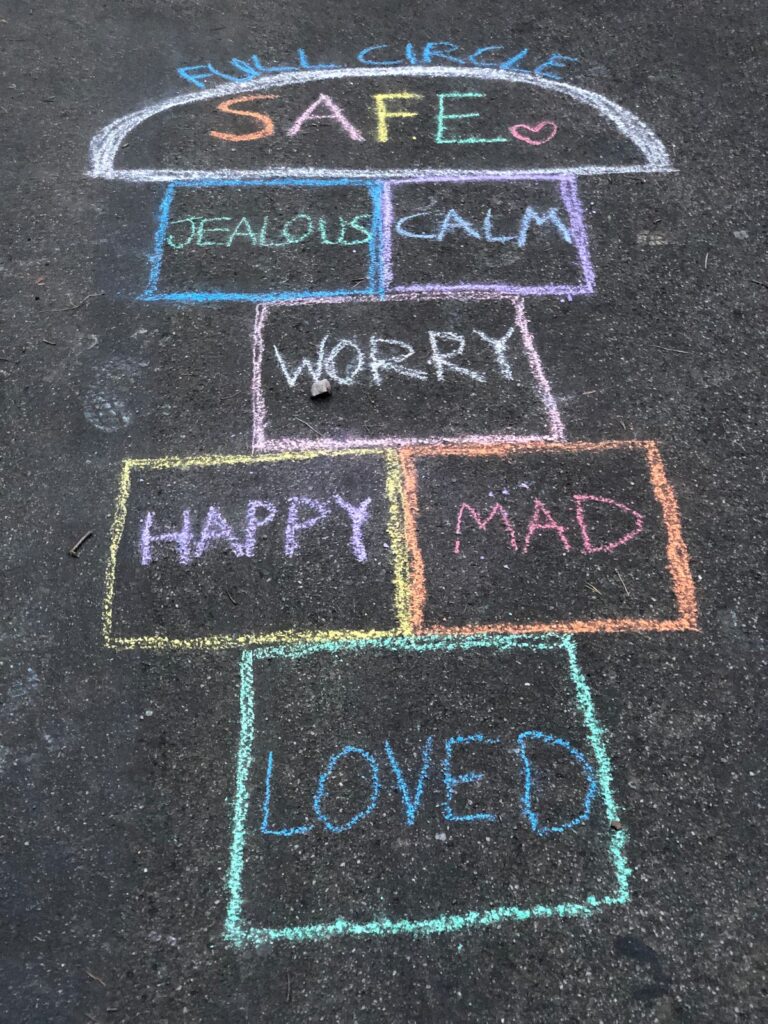 Have fun with your child sharing feelings while getting some fresh air and a little bit of exercise.
Full Circle is committed to our community and in our continued effort to serve, adapt, and connect with our participants (past, current, and future).
We'd love to see your Family Friday activity! Please share photos on Facebook or Instagram or send your a photo of your Family Friday project to HOHgroups@fullcirclegc.org.