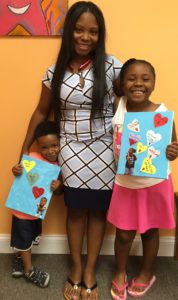 Full Circle is always in need of volunteers, donations, and resources.
Full Circle offers a wide variety of volunteer opportunities. Whether assisting our children in our family grief support groups, serving on an event planning committee, or helping in the office with administrative and craft preparation tasks, our opportunities are flexible and individualized based on our volunteer's interests and availability.
Volunteering with our groups offers great experience for anyone interested in pursuing the counseling or social work fields. Any and all help is appreciated.
Our volunteers are valued and truly become part of the Full Circle family. By volunteering your time, you provide the much-needed support our programs require to make a difference in each child's life.
We can use your help! To find out more about volunteer opportunities in your areas of interest, please complete the volunteer application linked below. We will be in touch!
Volunteer with Kids in Adult and Family Counseling Groups.
Help Spread the Word through Community Outreach. Volunteer at a Full Circle table at a community event, assist with a remembrance event, organize a fundraising event, hold a supply drive, or contribute to our Circle of Giving campaign.
Provide Event Support by becoming involved with our annual Live Your Dash Luncheon or It's Fall Y'All!
Organize a Supply Drive! You can organize a supply drive for arts and craft supplies with your Girl/Boy Scout Troop, school, church, neighobrhood or just a group of friends.
Provide Administrative Support by tracing, cutting, organizing supplies, copying, filing, mailings, data entry and preparing arts and crafts activities for our groups.
Learn more about volunteer opportunities by clicking on the links below: