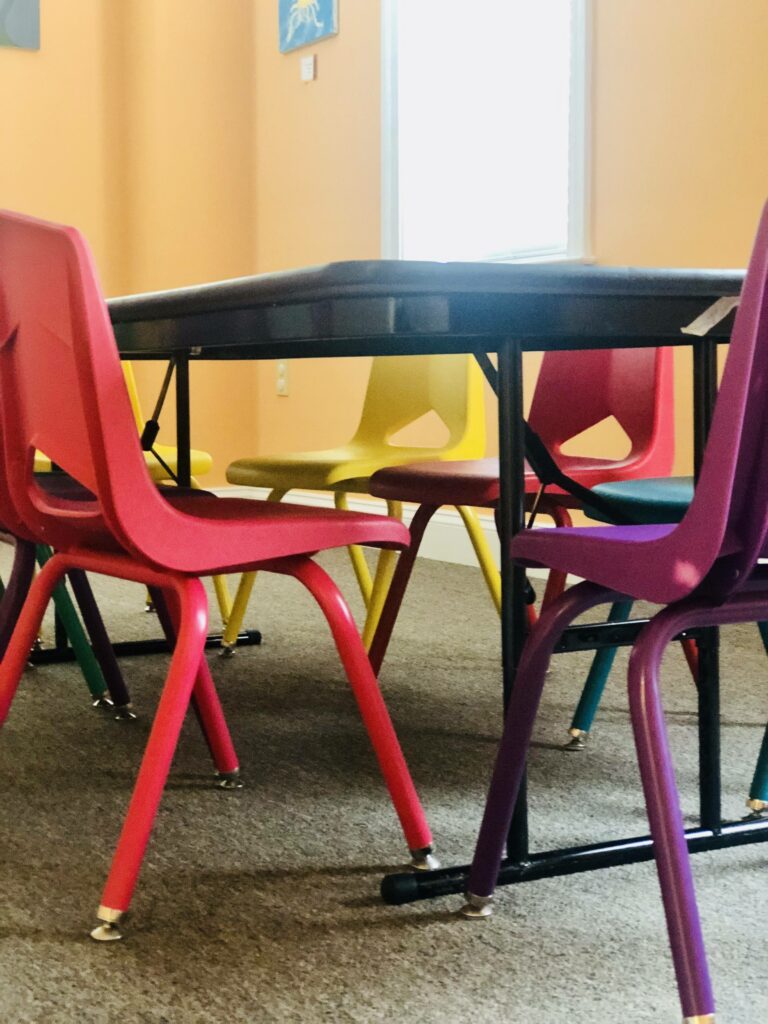 Sponsoring a room at Full Circle is a beautiful way to honor a loved one while helping support others in our community.
Your sponsorship will help us continue to provide professionally-led grief support programs to children, adults, and families.
Each sponsorship package helps to cover the expenses (supplies, rent, and cleaning) associated with maintaining the group/meeting space. Each cheerful room is painted, furnished with tables/chairs, and decorated with artwork.
The cost of this sponsorship is $2,400 per year for three years ($7,200 total commitment), which can be fulfilled annually, quarterly, or monthly. Many thanks to all who have sponsored a room!
Rooms for potential sponsorship include:
Preschool/Littles Group Room (ages 3-6)
Elementary Group Room (ages 6-10)
Middles Group Room (ages 11-14)
Teen Group Room (ages 15-18)
Adult Group Meeting Space (downstairs)
Adult Group Meeting Space (upstairs)
Family Activity & Education Room
Resource Library & Front Foyer
Memory Wall
Arts & Crafts Room
A plaque bearing the name of the person you are honoring or memorializing and a photo will be displayed for the duration of the sponsorship. You may also provide one special memento honoring  your loved one, such as a decorative item for the room.
A ribbon-cutting ceremony, including light refreshments for up to 20 of your invited guests, will be offered to you. Invitations will be printed for you to distribute and a professional photographer will capture the event. With your permission, your gift will be recognized on our website, Facebook and Instagram pages, press releases, and in our e-newsletter.
 Please contact Allyson Drake for more information at allyson@fullcirclegc.org.