By Carrie Schaeffer, LCSW, Perinatal Bereavement Services Manager
Mother's Day is quickly approaching as we settle into spring. The day is celebrated with flowers and picnics, homemade crafts and time spent together as a family. It is a day to honor and reflect on the sacred bond formed between a mother or mother-figure and her children. For some, however, this day (along with the cards, flowers, commercials and social media posts) is a painful reminder of what has been lost.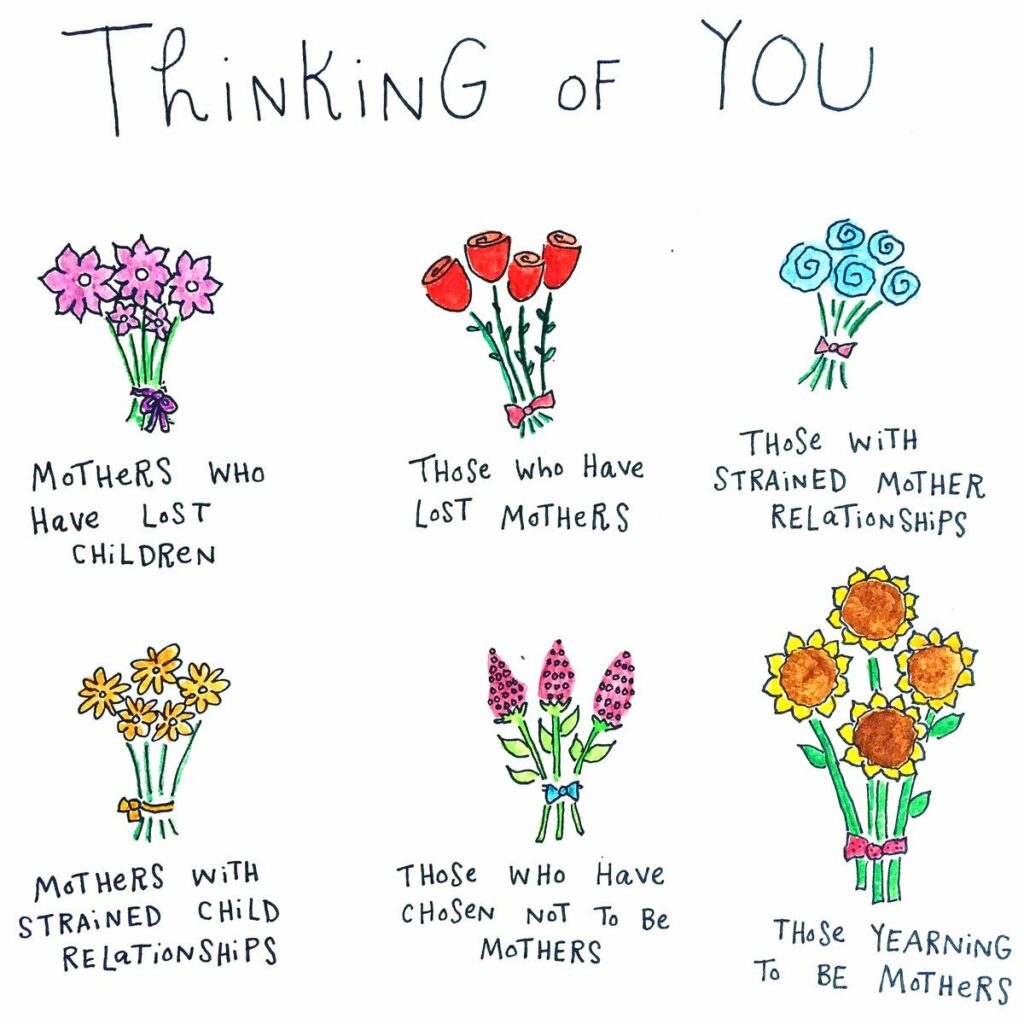 This Mother's Day, we want to acknowledge:
Individuals whose mothers have died
Mothers who have lost a child, baby or pregnancy
Women who want to be mothers and struggle with infertility
Mothers and children who are separated from one another due to COVID19 or otherwise
Ideas for those who want to honor and feel connected to someone that they cannot be with this Mother's Day:
Plant a tree or a bush that can serve as a reminder of your love and a symbol of life and renewal
Use art to create a memento that will bring a smile or spark a memory – paint a birdhouse or garden stone that you can see from your window or use symbolic beads to make a necklace or a bracelet
Spend time with keepsakes or photos and, if possible, share stories or memories of those items with others
Write a letter to the person who is gone updating them on your life today or sharing regret and lost dreams
Work on a hobby or cook a recipe that your mother taught you
Call your surviving parent, a sibling or a friend and talk about the loved one you miss and the memories you share together
Talk with your partner about the child or baby you lost. Say his or her name and discuss the plans you had made as a family.
Release a paper lantern in the evening and watch it float peacefully toward the sky
Set aside time for self-care and reflection and allow yourself to feel grief however it comes
Ideas to help someone that you know who is grieving this Mother's Day:
Call them and let them know you are thinking about them. Remember to say their loved one's name out loud.
Consider sending a card to someone whose mother is gone to acknowledge the loss
Consider sending a card to someone who has lost a pregnancy or child to acknowledge the enduring role of motherhood
Post a quote, poem, or image to acknowledge your family members or friends who are grieving
Invite them out for a walk and allow for conversation but also be OK with silence
Allow a partner or spouse time alone to grieve and reflect
At Full Circle, we're thinking of all of the mothers as we approach Mother's Day.