By Britt Cowart, LCSW, Grief Services Director
Conversations About Grief (CAG) are a series of educational programs hosted by Full Circle professionals. In this CAG, Britt will explore ways to work through grief and loss through journaling.
In light of COVID-19, our CAG program will continue virtually. These will be pre-recorded sessions you can watch at your convenience.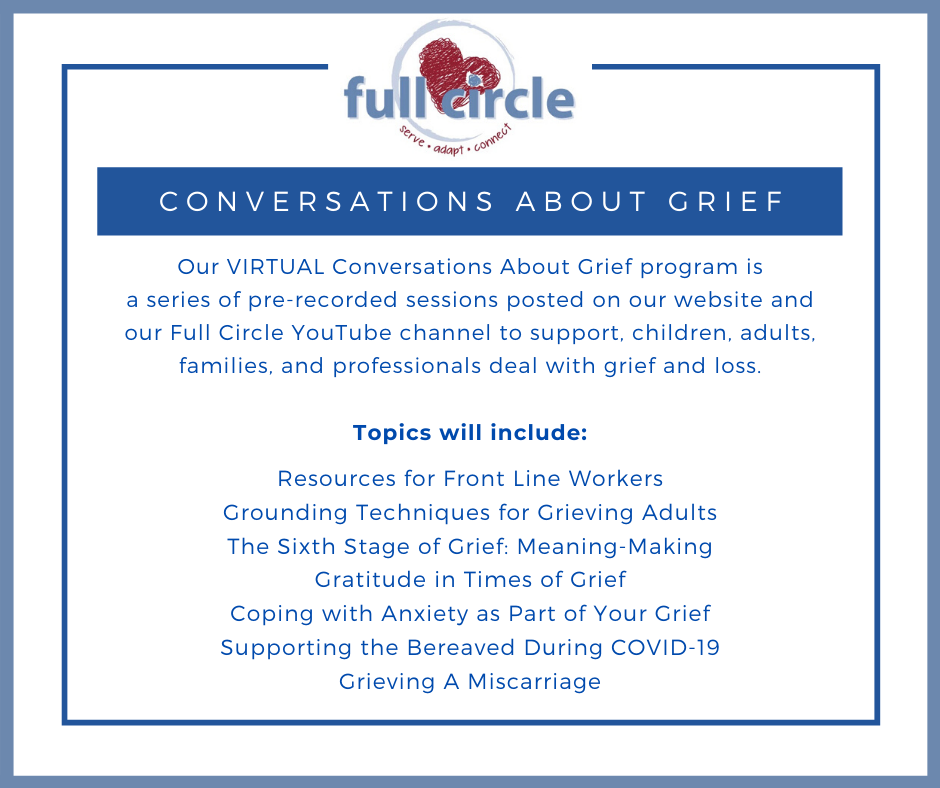 Other pre-recorded sessions can be found here. Stay tuned for more Conversations About Grief in the coming weeks.