By Carrie Schaeffer, LCSW, Perinatal Bereavement Services Manager
Conversations About Grief (CAG) are a series of educational programs hosted by Full Circle professionals. In this week's conversation, Carrie discusses grief after miscarriage. This CAG explores the feelings related to miscarriage and the impact that it has on parents. Strategies for healing and withstanding the emotions of future pregnancies are also discussed.
In light of COVID-19, our CAG program will continue virtually. These will be pre-recorded sessions you can watch at your convenience.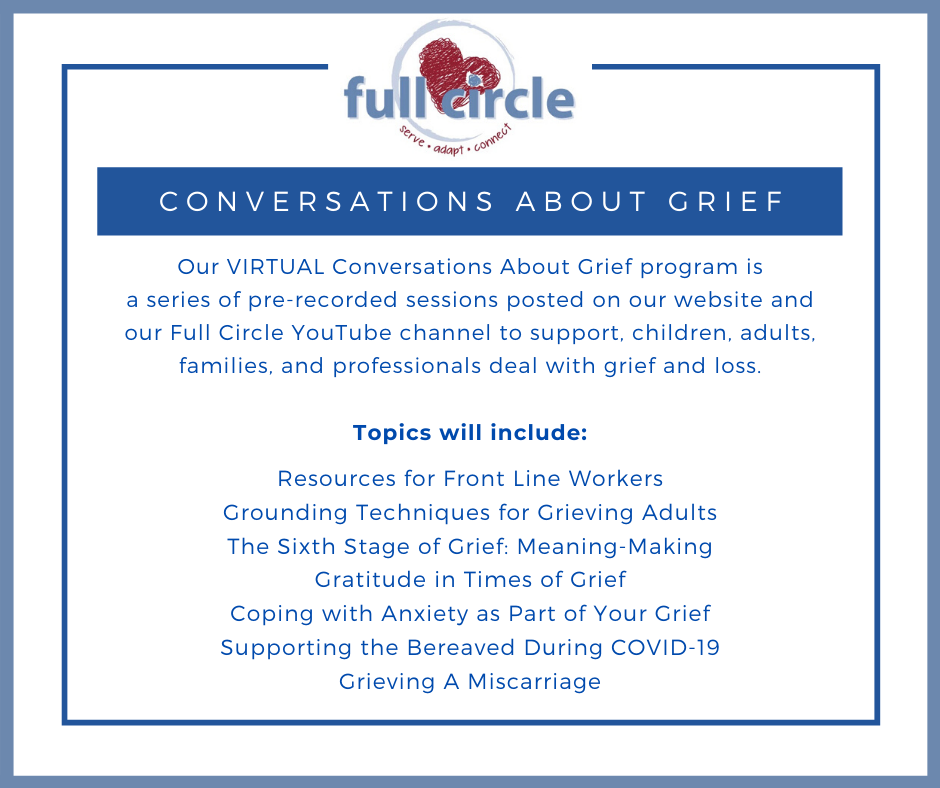 Other pre-recorded sessions can be found here. Stay tuned for more Conversations About Grief in the coming weeks.