Here at Full Circle we are fortunate to have some of RVA's most amazing volunteers. In celebration of National Volunteer Week, we'd like to introduce you to Kristin Mravinec, a dedicated volunteer at Full Circle, who is passionate about helping kids and families heal after the loss of a loved one.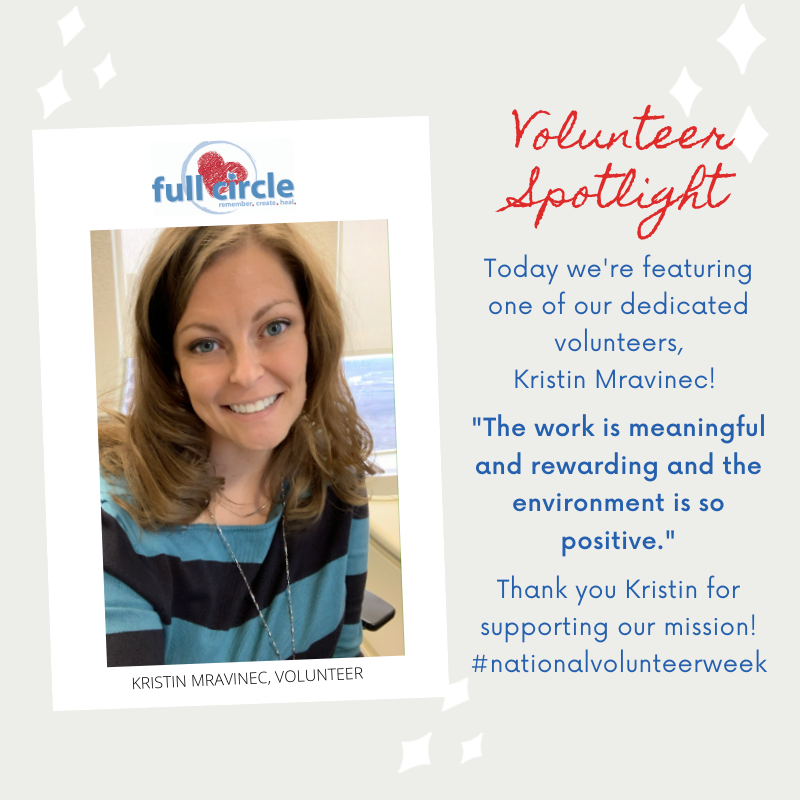 Getting to know Kristin
I moved to Richmond from Pittsburgh 6 years ago for work. I'd never been here before and didn't know a soul, and I only took the job once I knew there was an organization helping grieving kids where I could continue volunteering.
I've been volunteering for this cause for almost 17 years now, since my own mom died. I'm an IT analyst by profession, but volunteering with these kids is my passion. In Pittsburgh I volunteered with the Highmark Caring Place and actually worked on the project that launched National Children's Grief Awareness Day.
What makes Full Circle different?
It's family focused. It's not just for grieving children, but for grieving families. To me, that shows the kids that they aren't alone in their struggles and that the adults in their lives need support, too.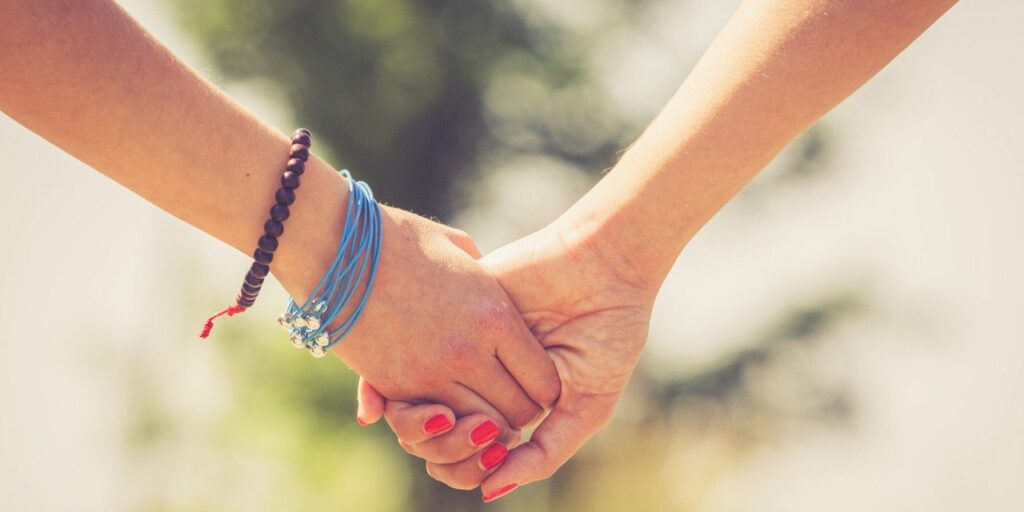 Why do you volunteer with Full Circle?
It's so important to acknowledge and validate and support children who have had a loved one die. I was once told that 'kids don't know what's going on' and truly believe they are the forgotten mourners. It's become a mission in my life to let others know that kids absolutely know what's going on – someone they loved isn't there anymore. You don't even need to be able to speak in order to be impacted by that! And you have to help them process it and answer their questions as honestly as you can. Because the answers they will make up in their heads are far worse.
Yes, it's awful that there are so many grieving children out there but there are so many resources available and I share my experiences with anyone who will listen. I think it's important to educate people about this need in our society. No one likes to think about this, but if I've learned anything it's that kids are resilient and brave and strong and it's so important to give them the respect of acknowledging their feelings.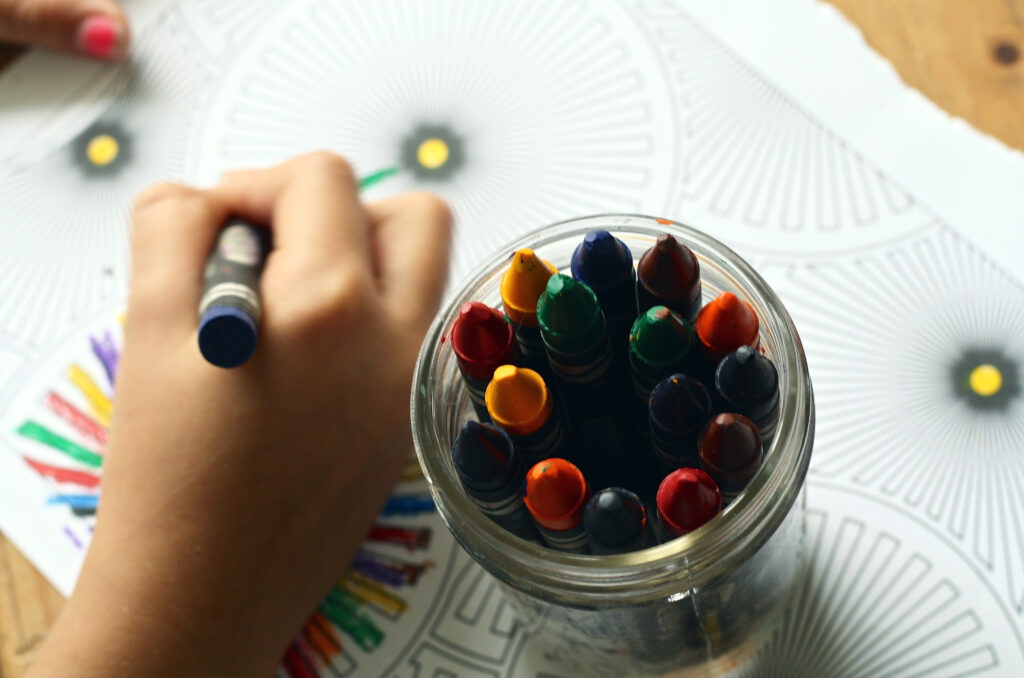 I've seen first-hand grown adults with an early loss of a loved one who struggle daily in so many ways. And the root of it is that loss that's never been processed. Grief doesn't go away and it will find its way out one way or another.
Full Circle offers that safe space to process that so kids can learn to incorporate that loss into their lives and not spend a lifetime trying to deny/forget it.
I've been volunteering with Full Circle for almost 6 years and it's the best thing I do. The work is meaningful and rewarding and the environment is so positive.
I think a common misconception about volunteering with grieving children is that it's sad all the time and everyone cries a lot, but that's not true. Sure there can be tears, but there is also a lot of laughter and fun while we help them do the hard work of processing these confusing and scary feelings.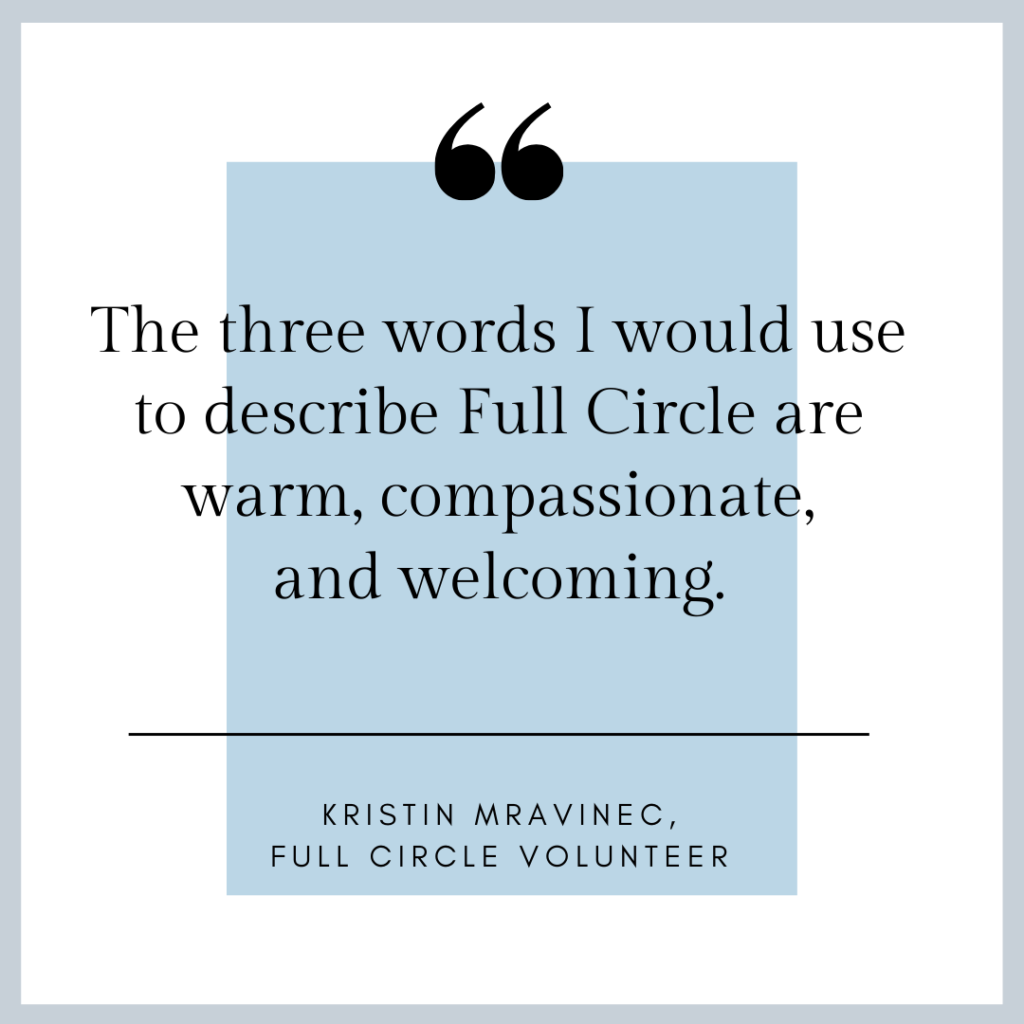 One of the most rewarding things for me is when someone contacts me and says 'hey, I heard you volunteer with grieving kids and I had a friend/coworker/etc whose spouse/mother/father/etc just died. Can you tell me more about it?'
We are SO thankful for Kristin's dedication, commitment, and passion for helping children heal, and for all of our wonderful volunteers who give so much of their time and energy to continue fulfilling our mission here at Full Circle.
We couldn't do it without you!