Allyson England Drake, M.Ed., CT, Founder/Executive Director
Conversations About Grief (CAG) are a series of educational programs hosted by Full Circle professionals. In this week's conversation, we will explore ways to find meaning beyond the pain of grief. During this CAG, Allyson will discuss meaning making after a loss, often referred to as the sixth stage of grief. The work of David Kessler, a national bereavement expert, will be shared as well as questions to help you explore meaning in your personal grief.
In light of COVID-19, our CAG program will continue virtually. These will be pre-recorded sessions you can watch at your convenience.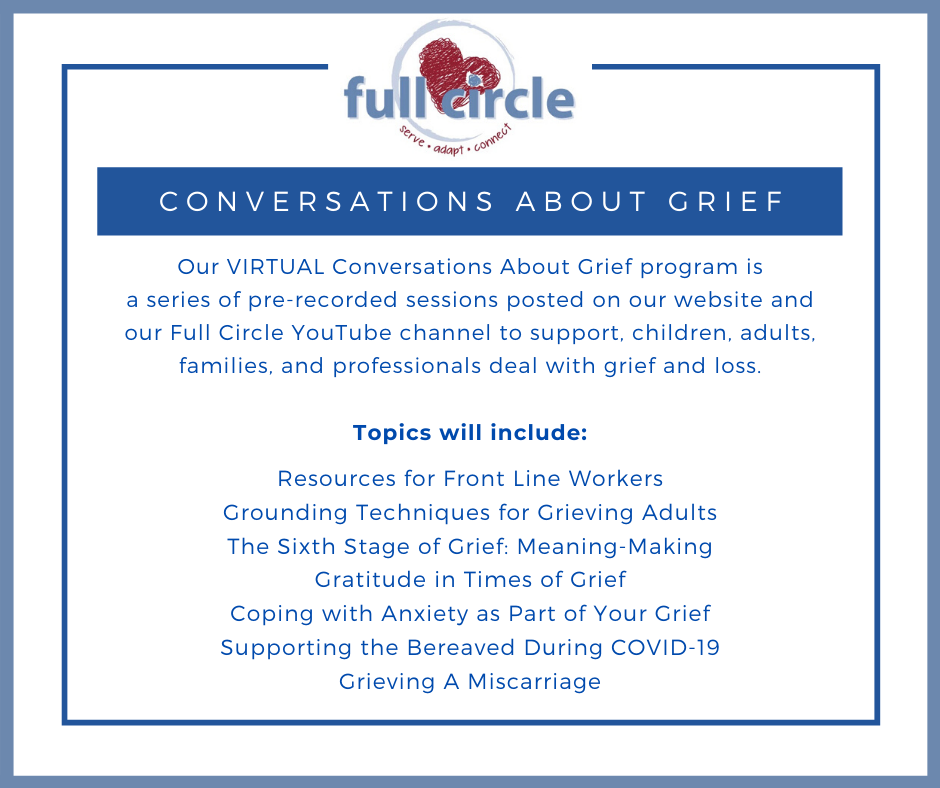 Other pre-recorded sessions can be found here. Stay tuned for more Conversations About Grief in the coming weeks.