By Britt Cowart, LCSW, Grief Services Director
Conversations About Grief (CAG) are a series of educational programs hosted by Full Circle professionals. In this week's conversation, Britt explores anxiety. Anxiety and grief are inextricably linked. Often where there is grief, there is some level of anxiety. Please join me for this conversation as we further explain why this is and ways in which you can manage and minimize your grief-related anxiety.
In light of COVID-19, our CAG program will continue virtually. These will be pre-recorded sessions you can watch at your convenience.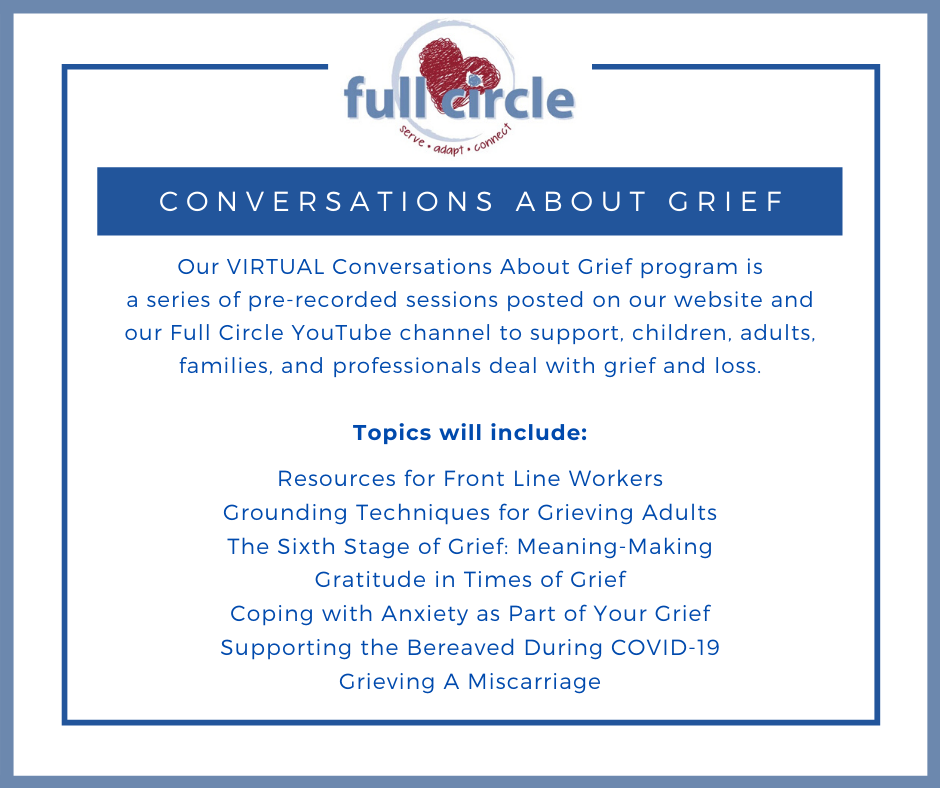 Other pre-recorded sessions can be found here. Stay tuned for more Conversations About Grief in the coming weeks.